Our Team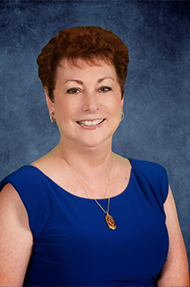 Tina Dandry Mayes, ChFC®, CLU®, CLTC, LTCP, MBA
Wealth Advisor
Mrs. Dandry-Mayes was born and raised on the West Bank of New Orleans. She was educated 1st through 12th grade by the Jefferson Parish public school system and is a graduate of L.W. Higgins High School in Marrero. She is married to Larry Mayes, Jr., a Louisiana State Trooper, for the past 22 years. They have two sons, Kyle W. Mayes, who is a senior at LSU and Matthew Mayes who is married to Amber who are the proud parents of our first grandchild Brayden who is two years old. They reside in Jacksonville Florida.
Job Experience
- Wealth Advisor for Eagle Strategies LLC., since 1992
- Agent for New York Life Insurance Company, since 1986
- Register Representative for NYLife Securities, LLC., since 1986
Educational Background
- Certified Long-Term Care Consultant (CLTC) Designation
- Chartered Life Underwriter Designation (CLU®)
- Chartered Financial Consultant Designation (ChFC®)
- Long Term Care Certified Professional (LTCP) Designation
- Masters in Business Administration from University of New Orleans
- Bachelor of Science Degree in Finance from University of New Orleans
Community Service/Professional Organizations
- Member of the Board of Commissioners of JEDCO (Jefferson Parish Economic Development Council) representing Women Business Owners
- Member of West Bank Rotary Club since 1999
- National Association of Life Underwriters (NAIFA) since 1986
- Life Underwriters Political Action Committee (LUPAC)
- Pastoral Council member for Visitation of Our Lady Parish
- Finance Board for Visitation of Our Lady Parish
- Agent Advisory Committee for NYL – New Orleans General Office
- Lifetime member of the Million Dollar Round Table 2003-2014
- Member of National Association of Women Business Owners, New Orleans (NAWBO) since 2002
- Volunteer Boys & Girls Club of SE Louisiana
Awards/Recognition
- Recipient of the 5 Star Wealth Managers Award – New Orleans Magazine 2013
- Mainstay Masters Million-Dollar Club 2011-2014
- Elected to Agents Advisory Council for New York Life Insurance Company 2008
- Recipient of City Business "Top 50 Women of the Year" award 2005
- Million-Dollar Round Table Club
- President of the National Association of Women Business Owners (NAWBO) 2005-2007
- New York Life LTC leader 2004
- President of New Orleans Chapter of the Society of Financial Service Professionals (2001-2002)
- Woman of the Year (Awarded by Business and Professional Women (BPW))
Kim Griffin
Administrative Assistant
Kim was born in New Orleans and raised on the West Bank of the city. She is a graduate of LW Higgins High School and attended the University of New Orleans studying fine art. Kim is married to Greg and they have two sons and four grandchildren. Kim is an experienced graphic designer as well as an art and jewelry design instructor.
Kim is the artist of "The Sisters of New Orleans" artwork for the New Orleans hurricane Katrina memorial. In addition, her artwork was on public display and print in the "Streetcar Named Inspire" fundraising project in New Orleans.