The Advanced Planning Group
New York Life's Advanced Planning Group is a team of nearly 30 professionals with specialized training in law, taxation, accounting, business, insurance, finance, and philanthropic planning. With more than 300 years of collective experience, the APG supports a variety of wealth strategies and business planning objectives in these key areas:
Business protection and succession
Nonqualified executive benefit strategies
Wealth transfer and distribution strategies
Transnational planning (non-U.S. citizen)
Estate tax mitigation
Charitable planning
Through our individualized case development process, we listen and understand what's important. With our nationwide Agency network, we've been down this path hundreds of times before, helping clients reach their retirement, estate and business planning goals and objectives.
Our Professional Resources
We work closely with the following individuals, who are part of the Advanced Planning Group, a service of New York Life Insurance Company. The services and advice that they offer are incorporated into qualified client plans.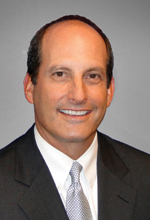 Rick Popper
Rick Popper, JD, is an Advanced Planning Consultant for the West Central Zone. With 20 years of industry related experience, Rick's past professional experiences as a practitioner, consultant, and business owner allow him to bring a unique perspective to his agents and their clients. Rick is a graduate of Auburn University and received his JD from the University of Mississippi.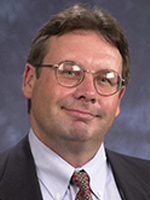 Brian McKenna
Brian McKenna, J.D., CLU®, ChFC®, is an engaging Advanced Planning Consultant serving the agents of the West Central Zone. In this role, Brian collaboratres with agents on sophisticated business succession and wealth tranfser strategies for high net worth individuals and business owners. Brian's thirty years' experience and technical knowledge positions him as a skilled and respected specialist. Brian earned his Bachelor of Science in Accounting from the University of Connecticut; and, received his law degree from the University of Tennessee. He also earned the Chartered Life Underwriter® and Chartered Financial Consultant® designations from The American College, Bryn Mawr, Pennsylvania. Brian is admitted to the State Bar of Connecticut; and, is a member of the Society of Financial Service Professionals.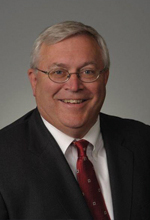 Jack Loney
Jack Loney, JD, CLU®, CFP®, is an Advanced Planning Consultant for the West Central Zone. His training, education and experience in the areas of estate, business, charitable and retirement planning, including an extensive knowledge of insurance and investment products, provide him with a strong foundation to conduct a number of continuing education classes for financial planners and insurance agents. Jack earned Bachelor of Science degree in education from Northwest Missouri State University, where he majored in social sciences, and a JD from Drake University Law School in Des Moines, Iowa.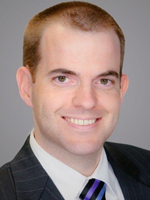 Jeremy Curtis
Jeremy Curtis, J.D., M.S., CFP®, is an in-house Advanced Planning Consultant, serving the agents of the West Central Zone. He is a skilled consultant, collaborating with agents, their clients and their clients' professional advisors in the identification and implementation of sophisticated insurance-based estate and business planning solutions. Jeremy is an engaging speaker, prolific writer, and author. He has written significant marketing and training material; and, authored a book focused on estate planning, life insurance, and advanced planning techniques. Jeremy received his law degree (cum laude) from Texas Tech University School of Law, Lubbock, Texas.