Our Team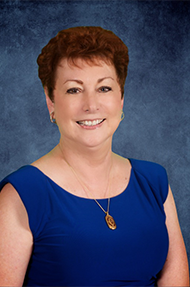 Tina Dandry Mayes, ChFC®, CLU®, CLTC, MBA
Wealth Advisor
Mrs. Dandry-Mayes was born and raised on the West Bank of New Orleans. She was educated 1st through 12th grade by the Jefferson Parish public school system and is a graduate of L.W. Higgins High School in Marrero. She has been married to Larry Mayes, Jr., a Louisiana State Trooper, for more than 28 years. They have 2 sons, Kyle Mayes and Matthew Mayes and 2 grandsons, Brayden and Luca. They reside in Marrero, Louisiana.
Job Experience
- Wealth Advisor for Eagle Strategies LLC., since 1992
- Agent for New York Life Insurance Company, since 1986
- Registered Representative for NYLife Securities, LLC., since 1986
Educational Background
- Certified Long-Term Care Consultant (CLTC) Designation
- Chartered Life Underwriter Designation (CLU®)
- Chartered Financial Consultant Designation (ChFC®)
- Masters in Business Administration from University of New Orleans
- Bachelor of Science Degree in Finance from University of New Orleans
Community Service/Professional
Organizations
- Member of WBIA- Westbank Business and Industrial association
- Member of AWAF - Association of Women in Accounting and Finance
- Immediate Past President of West Jefferson Hospital Foundation Board
- Member of West Bank Rotary Club since 1999
- National Association of Life Underwriters (NAIFA) since 1986
- Life Underwriters Political Action Committee (LUPAC)
- Lifetime Member of the Million Dollar Round Table since 2003
- Member of National Association of Women Business Owners, New Orleans (NAWBO) since 2002
Awards/Recognition
- Forbes Top 250 Financial Security Professionals 2021
- Recipient of Top Money Managers 2017 by City Business
- Recipient of Five Star Wealth Manager Award 2015
- MainStay Masters Million Dollar Club 2011 -2021
- Elected to Agents Advisory Council for New York Life Insurance Company 2008
- Recipient of City Business "Top 50 Women of the Year" award 2005
- Million-Dollar Round Table Club
- President of the National Association of Women Business Owners (NAWBO) 2005-2007
- New York Life LTC leader 2004
- President of New Orleans Chapter of the Society of Financial Service Professionals (2001-2002)
- Woman of the Year (Awarded by Business and Professional Women (BPW))
The Personal Side of Tina
Tina has been an advocate and "Warrior" for Breast Cancer since she was first diagnosed in fall of 2011. Now as of 2019, she is a 2x survivor of the disease after it came back in spring of 2018. She and her team, "Tina's Angels of Hope," have walked in the Susan G. Komen Race for the Cure for the past six years, raising funds to hopefully one day stop this dreaded disease in its tracks. Tina was selected as a Steel Magnolia for New Orleans because of her volunteer efforts and business success.